I decided to make a build video for my latest piece of furniture . I shot all the video on a phone camera so some of the scenes have auto-focus/white-balance issues, but it captures a good view of the overall process.
Watch the whole build here, with details on the build after the video.
I used templates on this build to simplify things. I started off by making an MDF template for the leg shape, and for router guides for the mortises using my CNC machine.
This method allowed me to create fillets (rounds) between joining pieces without having to perfectly cut each piece. It also makes all the manual cutting much less critical as everything is cut over-sized.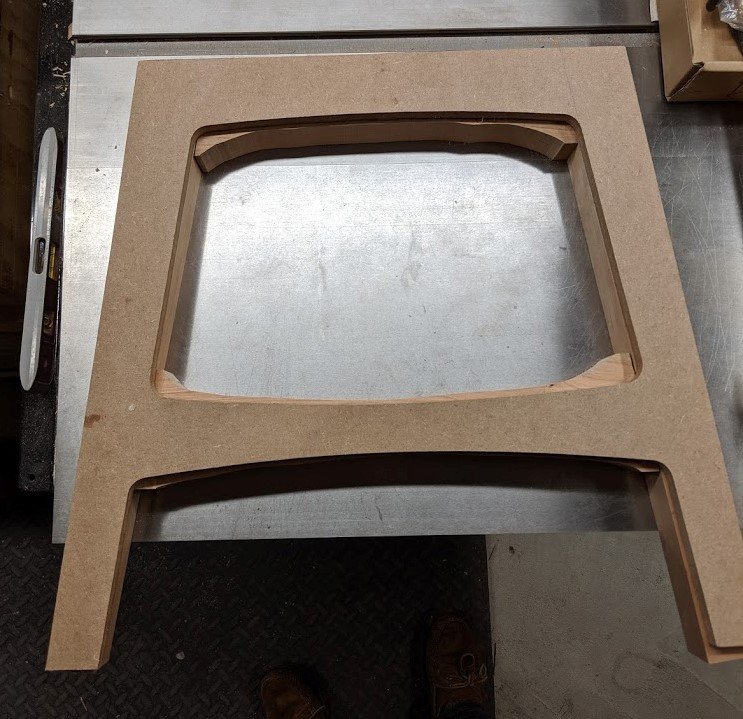 Templates also make it easy to make two exact matching sides, or additional tables.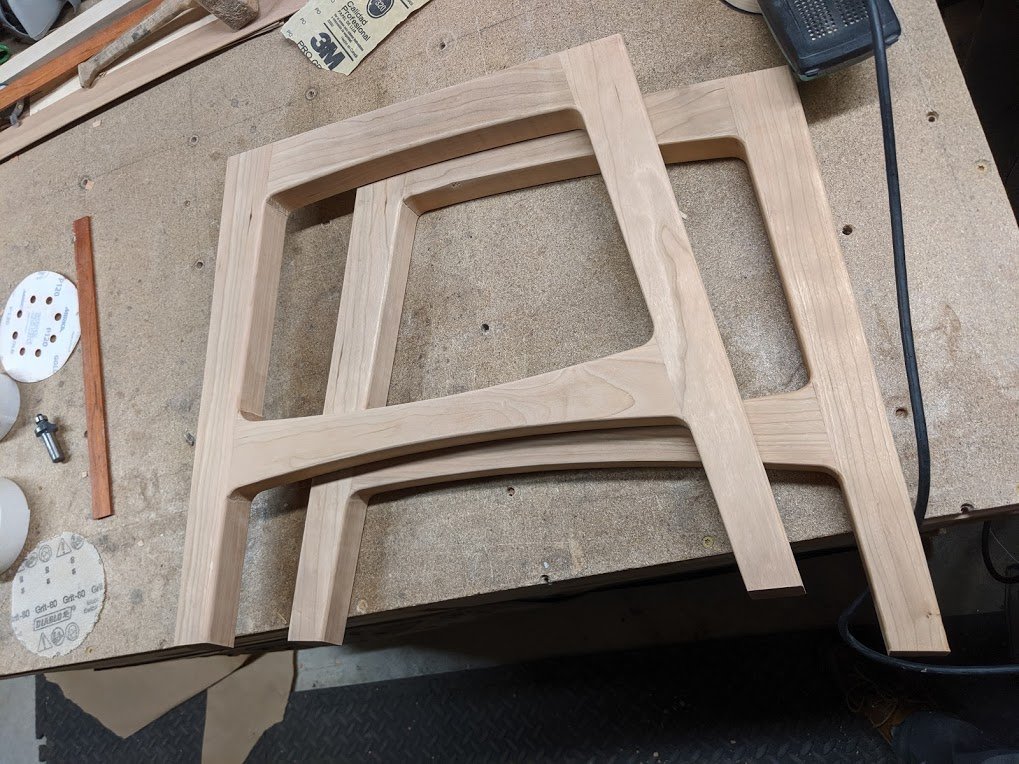 This table was the first major build with the new band saw, so I decided to resaw my own 0.20″ thick panels for the lower shelf out of a single 5/4 board. I did not show it on the video, but there are some small stretchers on the bottom of the panel to stiffen it a bit. The shelf panel is not glued, but trapped in a slot on all sides.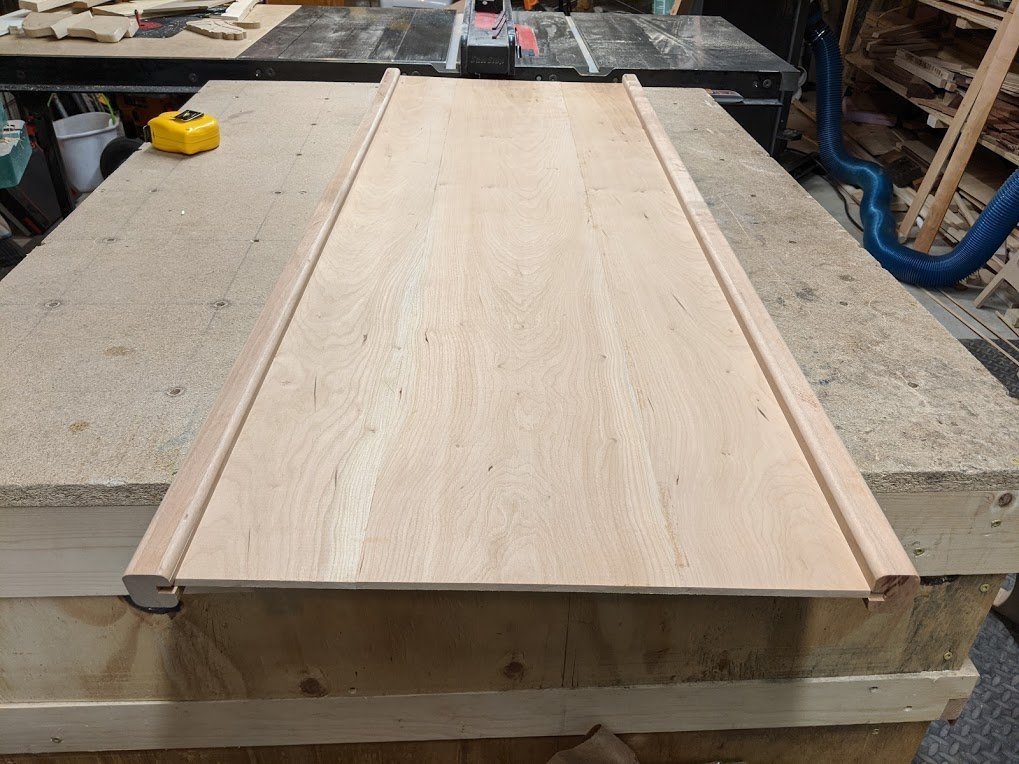 Prior to final assembly, I finished the top and shelf with polyurethane. After assembly, I added additional coats to the top and shelf, and applied the first coats to the leg assembly.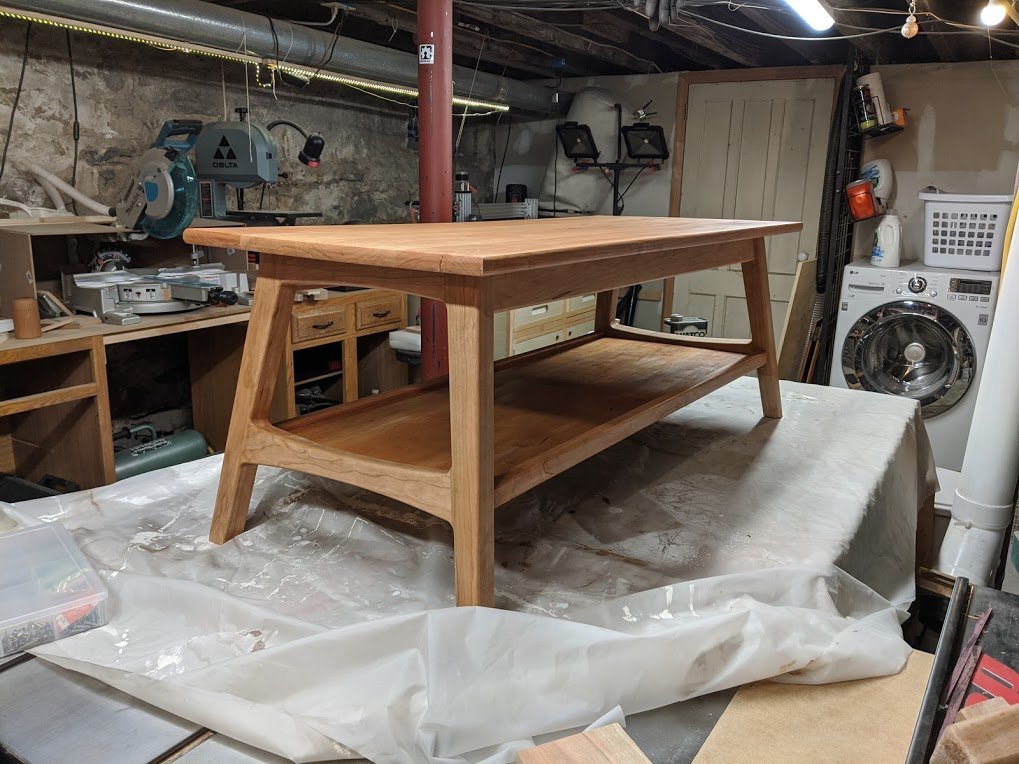 The top is attached with figure 8 fasteners (one is shown below, please note this is before glue up as you can see the visible joint is not seated fully). After shooting the video, I went back and added 2 extra fasteners, one on each side stretcher to better distribute the load if the table is lifted from the middle with items on the lower shelf.
The table looks excellent in my family's living room!